Introducing Site Scan, a free tool to check the security status of any website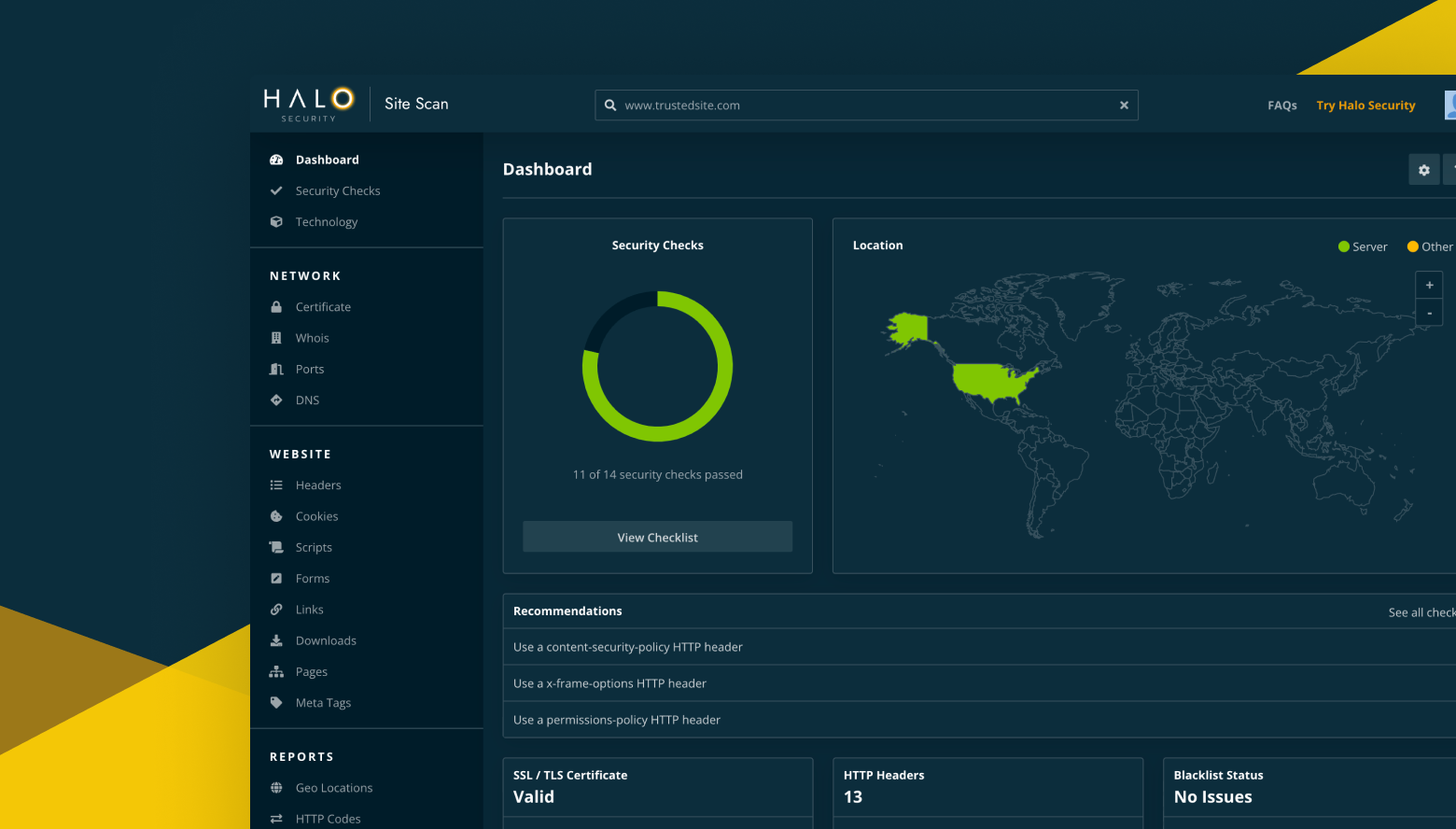 Halo Security is excited to release Site Scan, now available at sitescan.com. Site Scan is a free community tool designed to give security practitioners quick insights into the security posture of any website.
Site Scan relies on our non-invasive scanning technology to help you understand the technologies in use, the security configurations in place, and the overall security hygiene of a site. There's no sign up required. Just enter a site and see what it finds.
Like our complete attack surface management platform, Site Scan provides critical information about many aspects of a website, such as:
Ports and services
Technologies and versions
Certificates and ciphers
HTTP headers
Scripts, forms, and downloads
Plus a lot more
We hope this free tool gives you a taste of how we built our full platform which relies on some of the same underlying technologies, but consolidates the information (along with additional vulnerability and risk information) across an organization's full attack surface.
We built this for the community and we're excited to see how you put it to use!
We'd love to hear your feedback as we continue to evolve the technology.